Trae Young is having important conversations with young people about mental health and his quest to bring awareness to mental health initiatives has been recognized by the NBA.
The league announced on Saturday, April 2, 2022 that Trae has been awarded the NBA Cares Community Assist Award for the month of February "in recognition of ongoing efforts to normalize the conversation around mental health and promote overall well-being in Atlanta and Oklahoma."
The NBA's release about the award noted Trae's work with the Hawks and Silence the Shame, an organization focused on eliminating the stigma surrounding conversation of mental health. Also highlighted was his work with Snapchat and the organization Active Minds, a group that advocates for high school and college-aged young people, to increase support around the mental health and well-being of BIPOC and LGBTQ+ youth.
Trae was presented the award on Saturday before the Hawks game against the Nets by NBA and Hawks legend Dikembe Mutumbo as well as representatives from presenting sponsor Kaiser Permanente.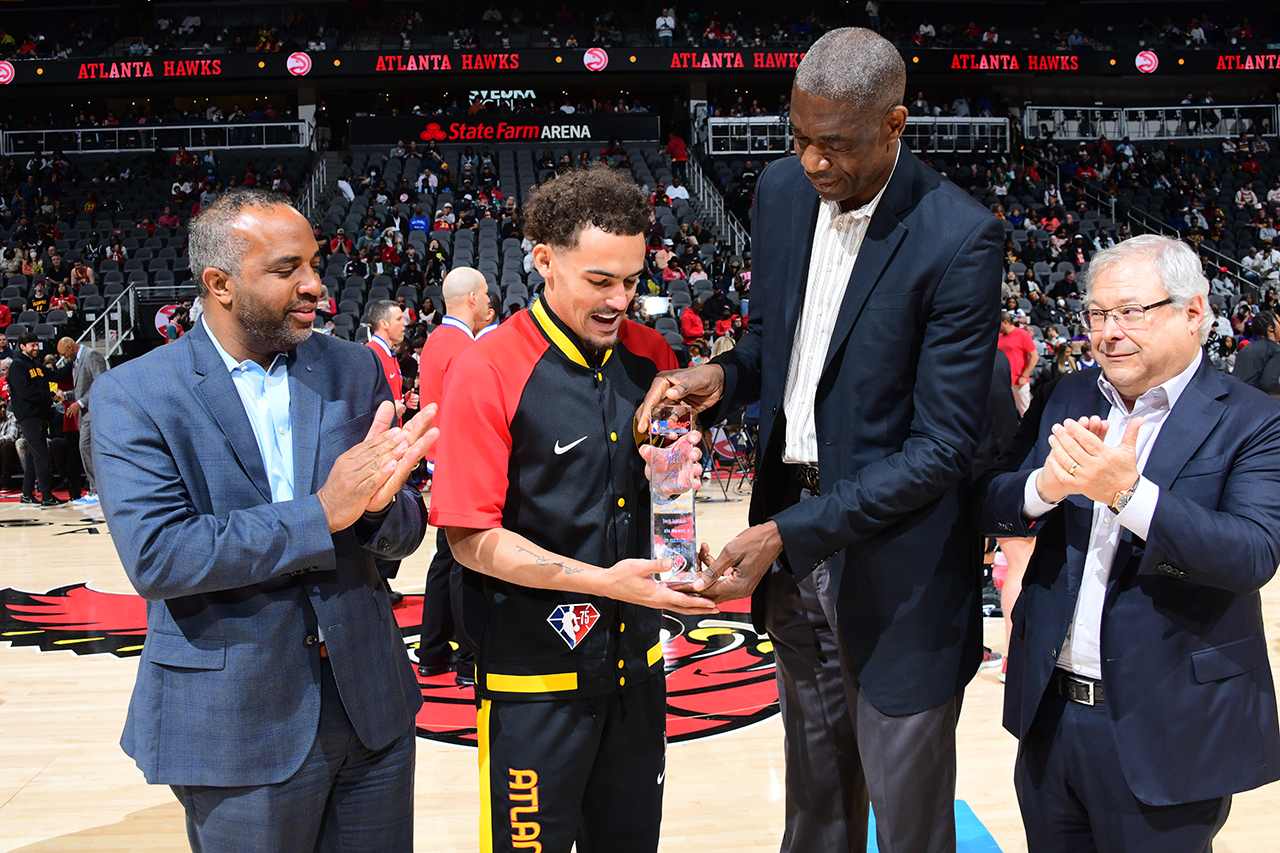 Along with the award, The NBA and Kaiser Permanente will donate $10,000 to the Trae Young Family Foundation. Trae and TYFF continue to work toward improving conditions in Atlanta and his native Oklahoma. Last year's groundbreaking of the Young Family Athletic Center, which is scheduled to open in the spring of 2023, is just the latest example of Trae and the Trae Young Family Foundation making a difference in the community.
"Since my first year in the NBA I dreamed of building an organization that could help me create lasting, sustainable resources for kids in my communities," said Young. "I hope the Young Family Athletic Center is just the beginning and that I can continue to use my platform to advocate for others."