Young Family Athletic Center
Growing up in Norman, Oklahoma, Trae Young sought out every opportunity to play sports and perfect his craft. Oftentimes, that forced his family to take long car trips to put him in position to succeed.
Now that he's made it to the NBA, Trae and his family want to make sure that the kids that follow his path through Norman—and their families—don't have to look far for that kind of outlet.
That's the basis of the Young Family Athletic Center, which was established in July of 2020. The Trae Young Family Foundation has committed $4 million dollars to the project, and is thrilled to see it grow into reality in the coming years. In February of 2021, the Norman City Council approved the advancement of the project, adding $920,250 to the project's design budget.
"I know it's going to really help a lot of kids around here," said Trae in an interview with People in May 2022.
As he explained, providing young athletes with physical and mental resources is vitally important to him, particularly given his own experiences growing up. "As far as continuing to have the right mindset … Understanding that there's a lot that I really had to go through … that was a big reason I started it," Trae said.
Trae and his younger sisters Caitlyn and Camryn were extremely active in multiple sports growing up, particularly basketball and volleyball, and the youngest Young, Timothy, remains active. While the Norman Recreation Centers and the Cleveland County YMCA were sites for some of their events, the Youngs and other Norman families often found themselves traveling hours to other communities to allow their children to participate in their events.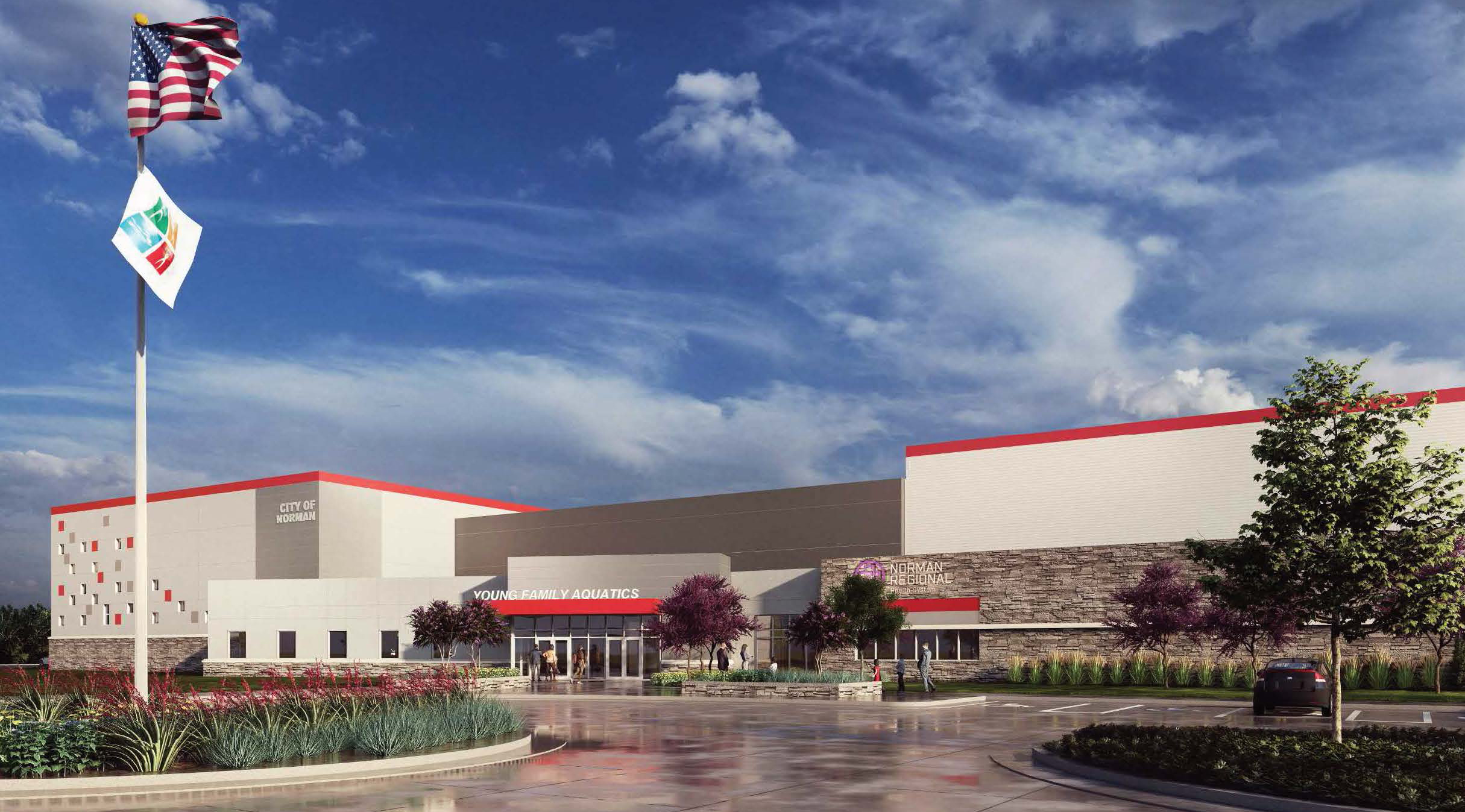 With the creation of this facility, the TYFF sees Norman becoming a hub for hosting events across all indoor sports.
"This will be a world-class facility Norman youth deserve. We believe a project like this will change the landscape for all families in Norman," the family said in a statement. "We envision a facility that will change the way indoor youth sports are played in Norman and across the state. People will now travel to Norman, Oklahoma, to play these indoor sports and also, experience our hotels, restaurants, and shopping, among other things that make this city what it is."
[Check out a webcam of the Young Family Athletic Center construction site.]
Although the founding of this facility will allow Norman to host state and national sporting events, the TYFF also wants to ensure that local children will have the opportunity to utilize the facility in a recreational manner. To that end, the foundation will be creating a scholarship program to allow every Norman family to have access to the facilities and the opportunities the Young family sought for their children.
"Part of our multi-million dollar donation will help create a scholarship program to ensure that no child will be excluded based on their family's income. That young athlete will be provided with all the equipment, jerseys, and everything necessary to ensure they have an equal opportunity to play sports," The Young Family said.
Trident Partnership Assists Center
Trident donated $200,000 to the Trae Young Family Foundation as part of Mental Health Awareness Month, and their contribution was put to use directly to benefit the Young Family Athletic Center.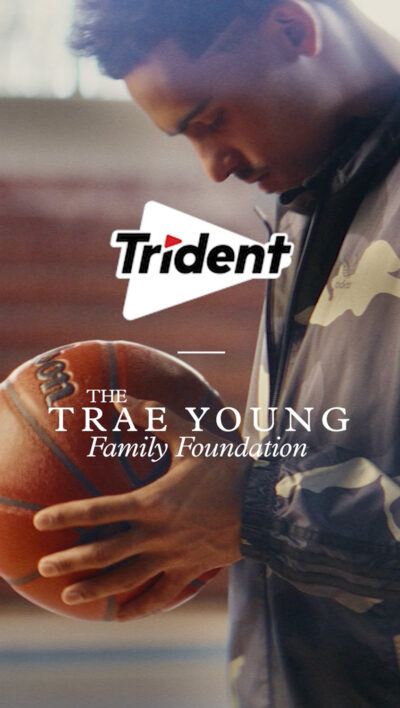 "Partnering with Trident … It's big time," Trae said. "[Trident] really understands the mental health issues going on now."
The Norman City Council has enlisted the help of the Columbus Corporation to operate the facility. The Columbus Corporation, better known as OKC's Santa Fe Family Life Center will assist the project using their experience with underprivileged families to give disadvantaged youth the opportunity to participate in lower cost and adaptive services at the facility. Programs are likely to include basketball, volleyball, indoor aquatics, pickleball as well as wheelchair basketball and volleyball, among other activities for the disabled.
"I think that's really great that we include all members of our community," said Norman Ward 6 Councilmember Elizabeth Foreman.
The Young Family also hopes to use the established scholarship fund to encourage kids to do well in school by rewarding their academic endeavors and success in school with opportunities at the Multi-Sport and Aquatics Center.
"Another goal is to incentivize every kid that does well in school a chance to play in leagues for free, based on grades and school attendance. Last but not least, is the importance that all kids in Norman can have fun, make memories, and have the essential experiences everyone should have growing up"
The Norman City Council also announced in February that the facility will enter an exclusive health care partnership with Norman Regional Health System. NRHS was granted a 15 year lease to operate a sports and human performance center within the facility and provide services including physical therapy, athletic training and strength and conditioning.
"We are so grateful for the generosity of the Young family," said Norman Mayor Breea Clark. "The Young family's donation will make the multi-sports and aquatics center a truly world class venture."
When the Young family moved to Norman in 2004, they immediately encouraged their children to become a part of the thriving community through sports and other activities. To see that investment expanded now through the founding of the Multi-sport center is a truly rewarding endeavor.
"We have raised our family here, become a part of the community, and want to continue to invest in this great city. We are honored to have this opportunity to make Norman an even better place to live, play, and call home."