In a way, as Rayford Young explained, Pampa, Texas, is where the story of the Trae Young Family Foundation began.
"My dad was born there. I was born there," he said. "Trae and Caitlyn were born two hours away in Lubbock, Texas. And all four of my kids visit Pampa at least once every summer to see the basketball court where I first learned how to play."
The court where Rayford was introduced to basketball—and another nearby one like it—are getting a facelift, courtesy of the Foundation. The former will be done within the next month and a half, and will be dedicated to Trae's grandfather. It will include his jersey number along with Caitlyn's, Trae's, Timothy and Camryn's.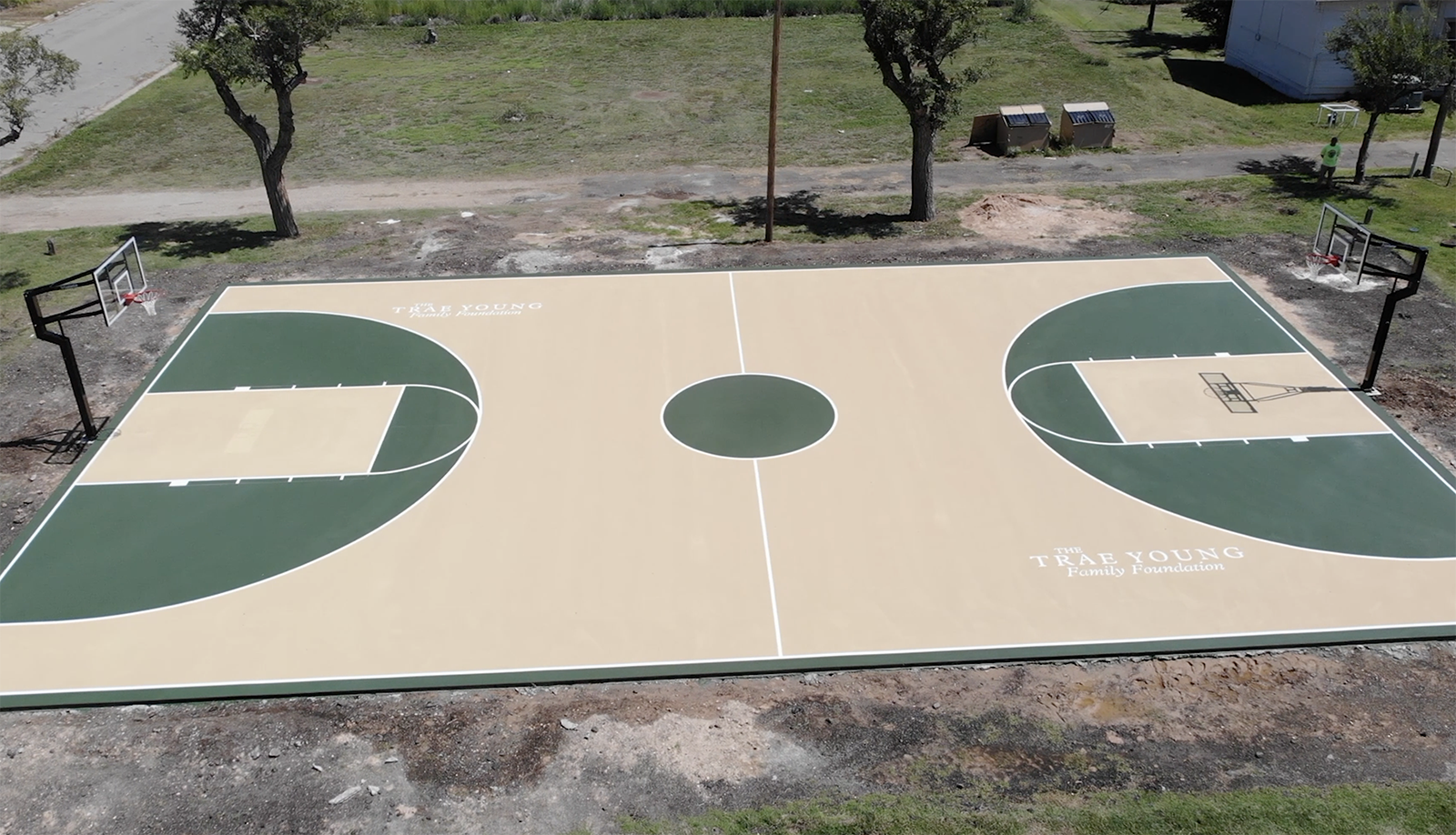 The latter court, which is now complete, is where all the Black kids in Pampa used to play before schools were integrated, according to Rayford.
Already, it's making a tremendous impact in the community.
"It's already done so much for kids' mental health in that area," said Rayford. "They're loving the court and having a great time. It's keeping them busy doing something productive."
Watch the video below to get a bird's eye view of the completed court: