Following his best season as a pro, Trae Young is spending an offseason back home in Norman seeing a dream come to fruition.
The City of Norman, Oklahoma broke ground on Wednesday at the future site of the Young Family Athletic Center, a 122,000 square foot sports mecca in University North Park.
"I'm so excited for this. It's going to be so fun," Young said. "I don't have fun unless the people around me are enjoying it, too. That's why I give back and that's why the city and everything about this is so important to me."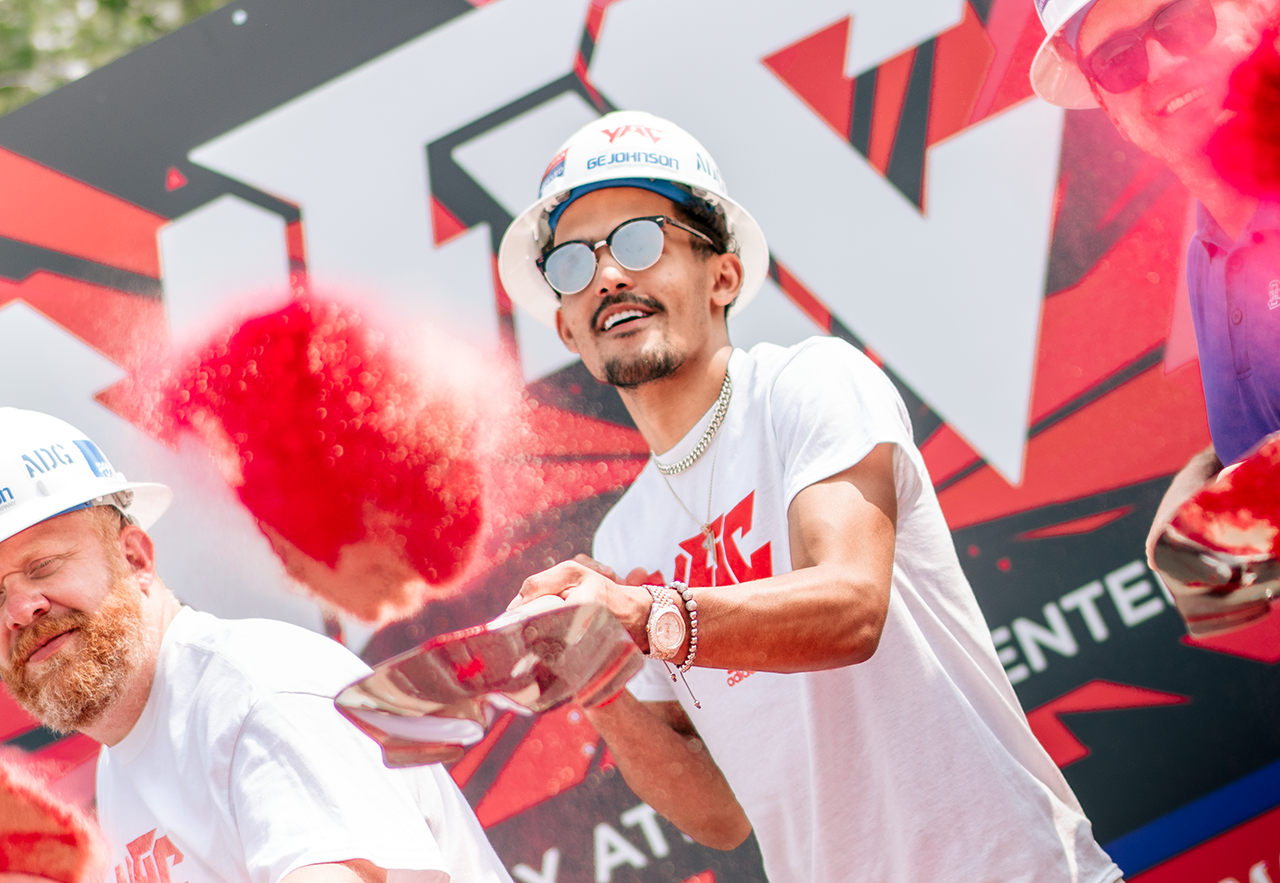 The facility is expected to become a destination for athletics in the state of Oklahoma. Thanks in part to a $4 million donation by the Trae Young Family Foundation, the YFAC will include a sports and human performance center with facilities provided by Norman Regional Health Systems, as well as an aquatics center, 12 volleyball courts, and, of course, eight basketball courts.
"It was definitely tough growing up as a kid and having to travel around the whole country, having to go to Dallas to play in a gym with eight courts in it or wherever," Young said. "To be able to bring that here and have some of the biggest tournaments, Adidas tournaments, the biggest things are going to be here in Norman. It's just special, and for me that's all it's about."
One of the inspirations for the unique facility was the Mamba Sports Academy, founded by one of Trae's idols, Kobe Bryant. That facility has been open for five years and was one of the aforementioned facilities that the Young Family traveled to when Trae played AAU hoops. Before long, Norman will have a facility like that to call its own, a point of pride for the Young Family, especially mom Candice, who logged countless hours behind the wheel traveling to Trae's games, as well as those of Cameron, Caitlyn, and now Timothy.
"I remember walking into [Mamba Sports Academy] and just being amazed at all of the technology they used and all of the things they implemented," Candice Young said. "I think there's so much that can be taken from that, and to have a facility that's going to be available to people here, I think it's going to be something that takes a lot of people by surprise here in Norman."
For Trae's dad Rayford, the goal is to give back to a community that has given the Young Family so much over the years. If the Young Family Athletic Center can make it easier for other Norman families to help their children achieve their goals, it will have accomplished that mission.
"I've been involved in youth athletic sports since we moved here [2002], and I was the dad that bugged everyone and got on everyone's nerves because I told people when my son was four that he was going to be in the NBA," Rayford said. "[Now] when parents tell me that their kid is going to be in the NBA, I give them encouragement because you never know. That's why we're doing this."